---
---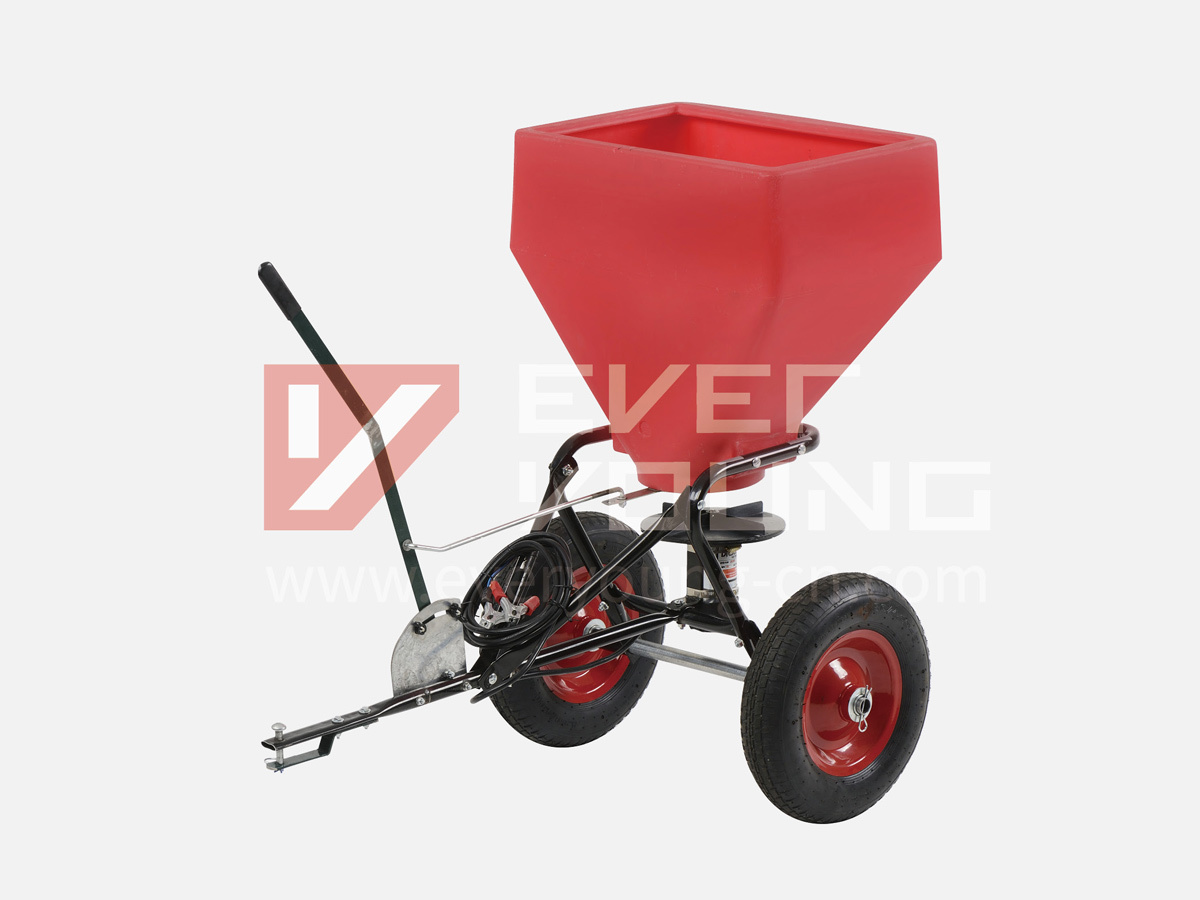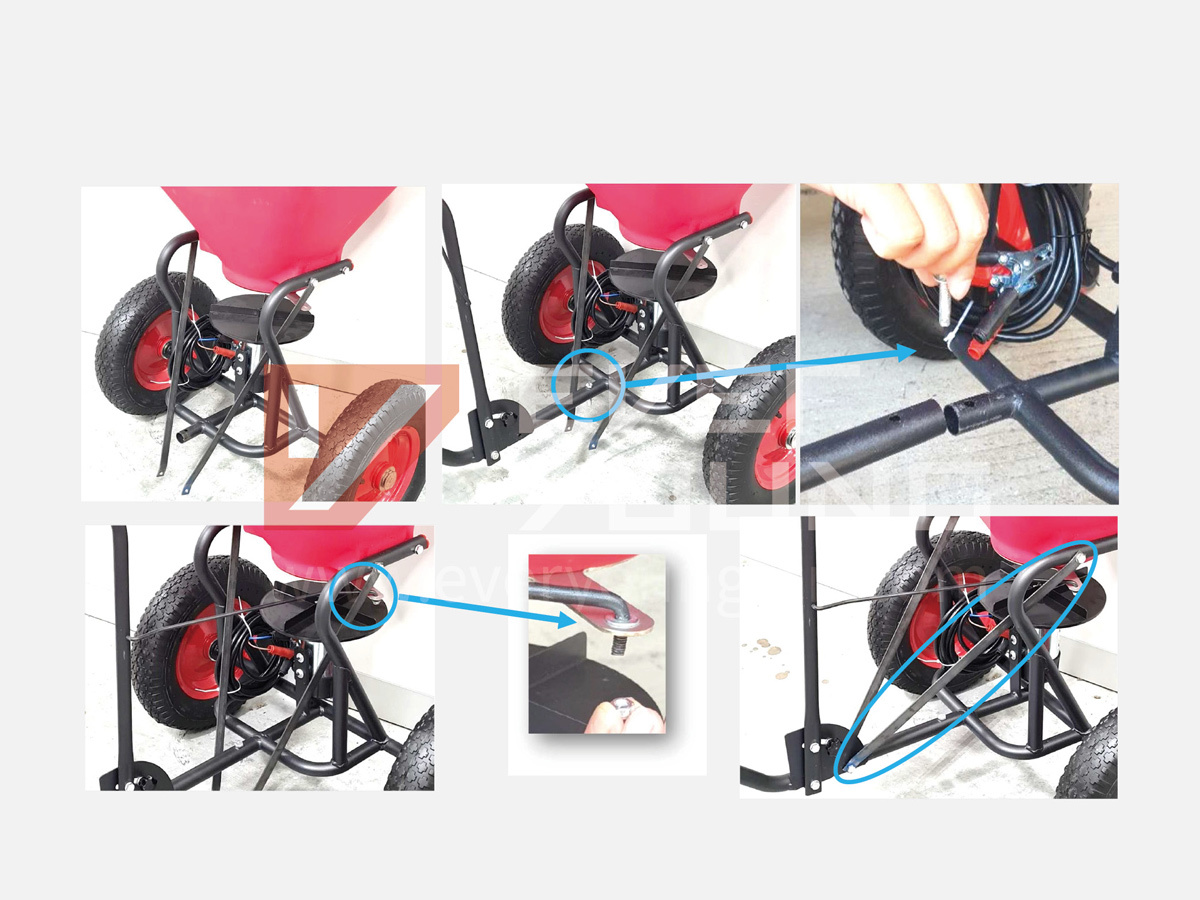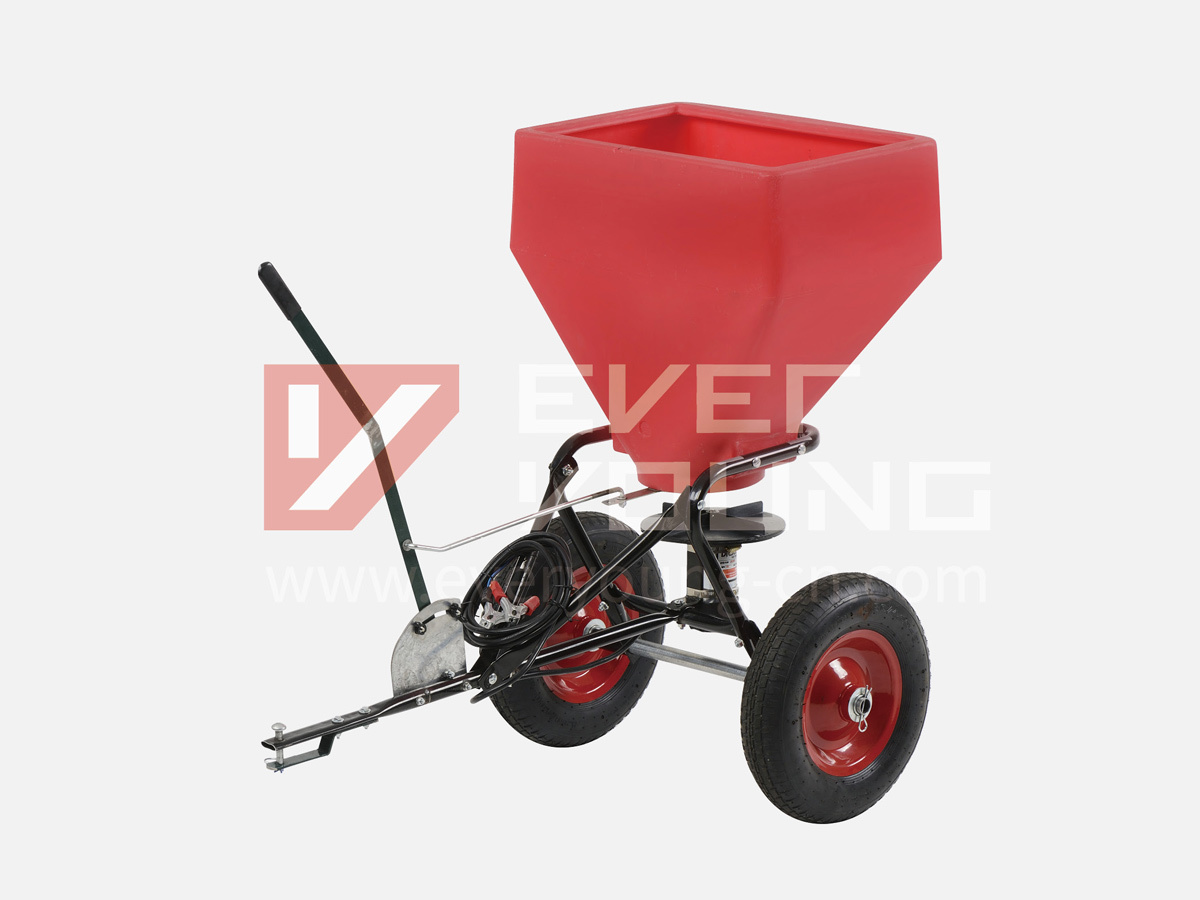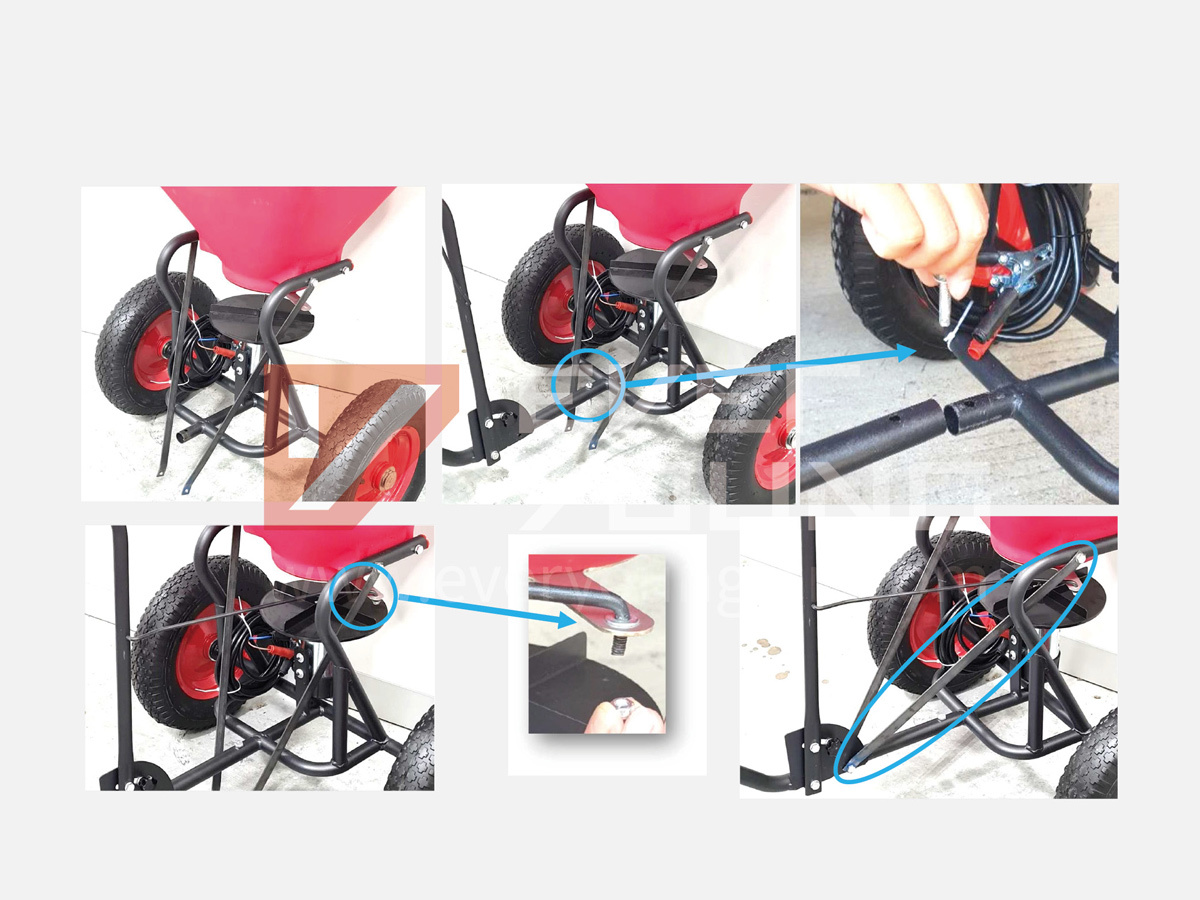 12 Volt Atv Fertiliser Spreader - 60 Litre
• On/Off power switch to motor. Gate lever, switchesflow from hopper on and off and adjusts flow
• 10m maximum throw
• Frame tubular steel
• UV stable polyethylene
• 12V DC, 14 Amp
• 380mm diameter wheels
Nombre del producto:

12 Volt Atv Fertiliser Spreader - 60 Litre

Código de producto:

E-C001

产品型号:

Yoilp-Spreader 12V

参数:

12 VOLT ATV FERTILISER SPREADER - 60 LITRE

GENERAL:
This spreader has been des igned and manufactured solely for use behind ride on mowers for the application of granular fetriizers. It may also be used behind other wehicles where the maximum speed is kept below 10km/hr.

HOPPER:
60 litre UV stable polyethylene.
NOTE: Volumes of fertiliser will vary acording to the type and density of feriliser used. 60 litre is the volumetric capacity of the hopper.

CONTROLS:
On/off power switch on motor to control spinner plate.
Lever manual control to start and stop flow from the hopper as well as control the rate of frilizer flow.

MOTOR:
12 Volt DC, 14 Amp, 850rpm 3.9m Electric cable with crocodile clips. -Negative Black crocodile clip with Blue wire and + Positive
Red crocodile clip with brown wire.

NOTE: If connected to the battery back to front then the motor will spin the wrong way
Anti-clockwise when viewed from the top of the motor is the correct direction.

WHEELS:
380mm Diameter, 95mm wide, suits 1" (25.4mm) axle

SPREADING WIDTH:
10, The maximum throw will vary depending on the type of frtiliser being used

DIMENSIONS:
Height: 1040 mm. Width: 760 mm Length: 1140 mm

Dry Weight: 18 kg

Ideal for gardens and parks.
Attaches to ride on mowers.

• On/Off power switch to motor. Gate lever, switchesflow from hopper on and off and adjusts flow
• 10m maximum throw
• Frame tubular steel
• UV stable polyethylene
• 12V DC, 14 Amp
• 380mm diameter wheels
12 VOLT ATV FERTILISER SPREADER - 60 LITRE
GENERAL:
This spreader has been des igned and manufactured solely for use behind ride on mowers for the application of granular fetriizers. It may also be used behind other wehicles where the maximum speed is kept below 10km/hr.
HOPPER:
60 litre UV stable polyethylene.
NOTE: Volumes of fertiliser will vary acording to the type and density of feriliser used. 60 litre is the volumetric capacity of the hopper.
CONTROLS:
On/off power switch on motor to control spinner plate.
Lever manual control to start and stop flow from the hopper as well as control the rate of frilizer flow.
MOTOR:
12 Volt DC, 14 Amp, 850rpm 3.9m Electric cable with crocodile clips. -Negative Black crocodile clip with Blue wire and + Positive
Red crocodile clip with brown wire.
NOTE: If connected to the battery back to front then the motor will spin the wrong way
Anti-clockwise when viewed from the top of the motor is the correct direction.
WHEELS:
380mm Diameter, 95mm wide, suits 1" (25.4mm) axle
SPREADING WIDTH:
10, The maximum throw will vary depending on the type of frtiliser being used
DIMENSIONS:
Height: 1040 mm. Width: 760 mm Length: 1140 mm
Dry Weight: 18 kg
Ideal for gardens and parks.
Attaches to ride on mowers.
Obtenga la información y recomendaciones más detalladas de nuestros expertos en 24 horas.
★★★★★
Our vision is to offer the broadest range of Superior quality product and excellent services to enhance your success.
We aim to be the best in innovations, quality services and efficient delivery.
We assure you that we are the most advanced fuel solution provider for you in China.
Let's make more successful products together!